GOOD HUMANS, DOING GOOD HUMAN THINGS:
Helen Crary Stassen
Helen Crary Stassen is our next featured Good Humans Doing Good Things. Her story is powerful and heartfelt, showing us how perseverance can triumph over tragedy.
Here's her story in her own words… 
After the death of my youngest son Benjamin, I had a great deal of therapy and support in trying to find my way forward. Benjamin died by suicide in 2010, so I know the years of loneliness, isolation and mental health issues that many many people face.
As I moved to equine-assisted therapy and to owning my own therapy horse, Mara B I wanted to share her with others. Not everyone gets to have access to a horse, not everyone knows about equine therapy so through my blog and now Instagram I "share" her each day with others.
My blog is a moment of my time each day with Mara B. Through my blog I hope to share the beauty of nature, animals, trail riding and human horse connections with others.
My Instagram post each day is really a message to Benjamin or others like him – just simple loving positive support and ideas through the lens of equine therapy.
I post with hashtags to promote emotional well-being, kindness and suicide prevention. My daily horse time and my daily posting time helps to keep me away from having my head in the basement (I had years of 24/7 negative thoughts after Benjamin died).
Now I try to stay in tune with my horse, nature and my creativity each day as an example for someone else to see.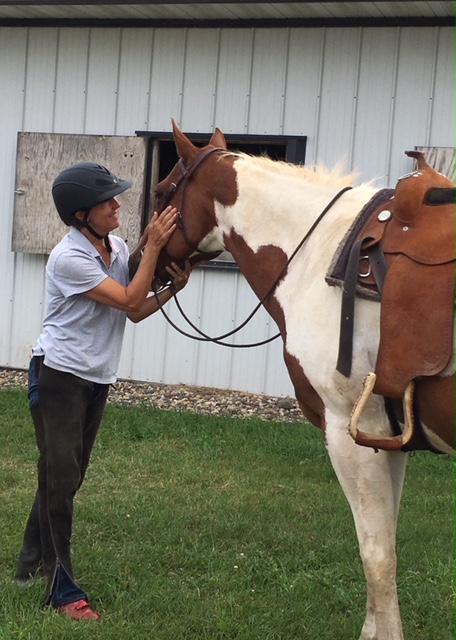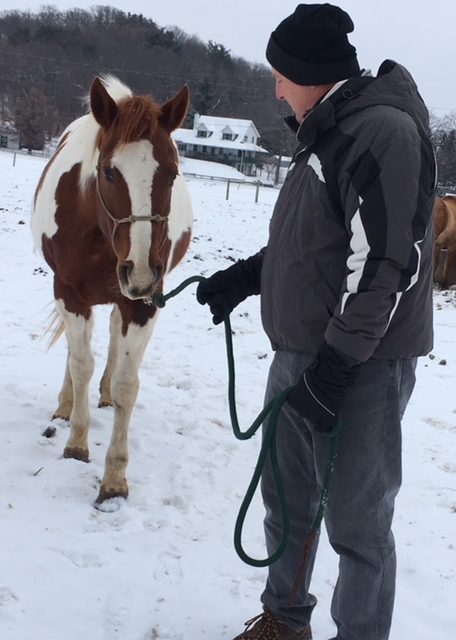 If you're interested in learning more, please visit Helen's blog and instagram page:
10 THINGS TO KNOW ABOUT HELEN: 
What's the most interesting thing you've read, seen or heard this week?
"Trust, and not submission, defines obedience." -"A Gathering of Days" by Joan W. Blog, 1979. From "What the Doormouse Said: Lessons for Grown-ups from Children's Books." Collected by: Amy Gash.  I was a Children's Librarian and the statement speaks strongly about my relationship with Mara B!
What is the last song you listened to?
"May the Long Time Sun Shine Upon You" by Snatam Kaur.
What song always makes you happy when you hear it?
"What a Beautiful World"
What were you doing and who were you with the last time you had a really good laugh?
Nancy, my college roommate, and longtime dearest friend, and my cousin Maura and I were spending Easter together because we were each alone for different reasons. We talked about their ex-husbands and a poker game that Maura is designing about ex-husbands! All very fun in a kind way! We each kept adding ideas to the game and all laughed and laughed. Truly, I don't laugh much since 2010….. so I remember when I do.
What was your favourite sitcom growing up?
Leave it to Bever or Bewitched however we did not get to watch much TV! We had to go outside and play and I spent a great deal of time at the barn with my horse.
What food puts you in a great mood?
Tasty hors d'oeuvers
What one thing would you take with you on a deserted island?
My pillow
If you could travel anywhere in the world tomorrow, where would it be?
New Zealand
What's your favourite smell?
Air Repair Serenity Blend Room Spray from H2E Aromatherapy Botanic Collection. I start my day with a spray.
What's your favourite ice cream flavour?
New York Vanilla
Anything else you want people to know?
I'm the youngest of nine children, quiet, kind, have a wonderful husband Jay, a sweet son Peter (older than Benjamin), special pup Lindy B and I'm grateful to have my own horse to love and enjoy each day.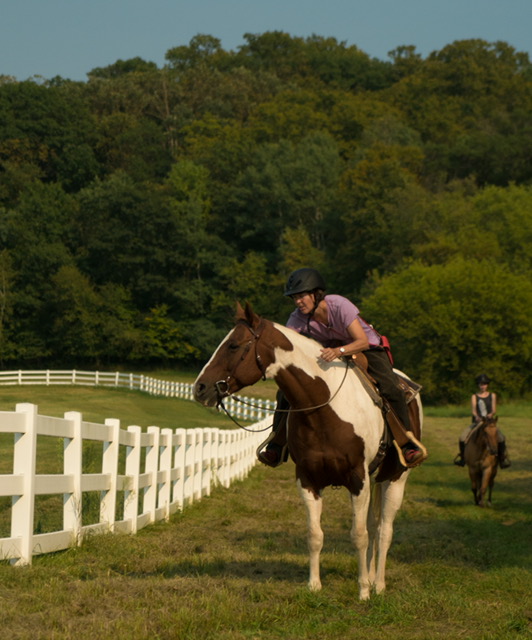 NOMINATE SOMEONE TODAY!
Do you know a Good Human, Doing Good Human Things and want everyone to know about it? Fill out this form and they could be our next featured Good Human! ps. You can also nominate yourself 😉